Doctor's Best Vegan Glucosamine Sulfate, Joint Support, Non-GMO, Vegan, Gluten Free, Soy Free, 750 mg 180 Veggie Caps
Product Price
$14.28
Product Review Score
4.22 out of 5 stars
108 reviews
When you order through these links, we may earn a commission at no additional cost to you.
Additional Product Details
DOCTOR'S BEST VEGAN GLUCOSAMINE SULFATE WITH GREEN GROWN GLUCOSAMINE - Vegetable Sourced GreenGrown Glucosamine is made using a patented fermentation technology and is free from allergens and suitable for Vegans, while most Glucosamines on the market is derived from shellfish. GreenGrown Glucosamine, manufactured using environmentally-friendly technology, offers a unique glucosamine dietary supplement free of shellfish allergens.
Product Note: Exposure to heat or sunlight may lead to melting/damage of product. Hence customers are expected to be available during the product delivery
CLINICAL TRIALS - have shown the significant positive effects of glucosamine sulfate and its good safety profile. Glucosamine sulfate supplements have become a mainstay of joint management due to their important structure-preserving and symptom-relieving effects. Glucosamine is widely used to help improve bone and joint health. Supplies the body with the building material for proteoglycans. Provides sulfur, a key element that helps maintain the structural strength of joints Overall results show the positive effect of glucosamine sulfate helps maintain joint health.
Non-gmo, gluten free, soy free, vegan
During the summer months products may arrive warm but Amazon stores and ships products in accordance with manufacturers' recommendations, when provided.
Our Policies
Secure Checkout

Guaranteed safe & secure

Easy Returns

Fast & easy product returns
More options on eBay...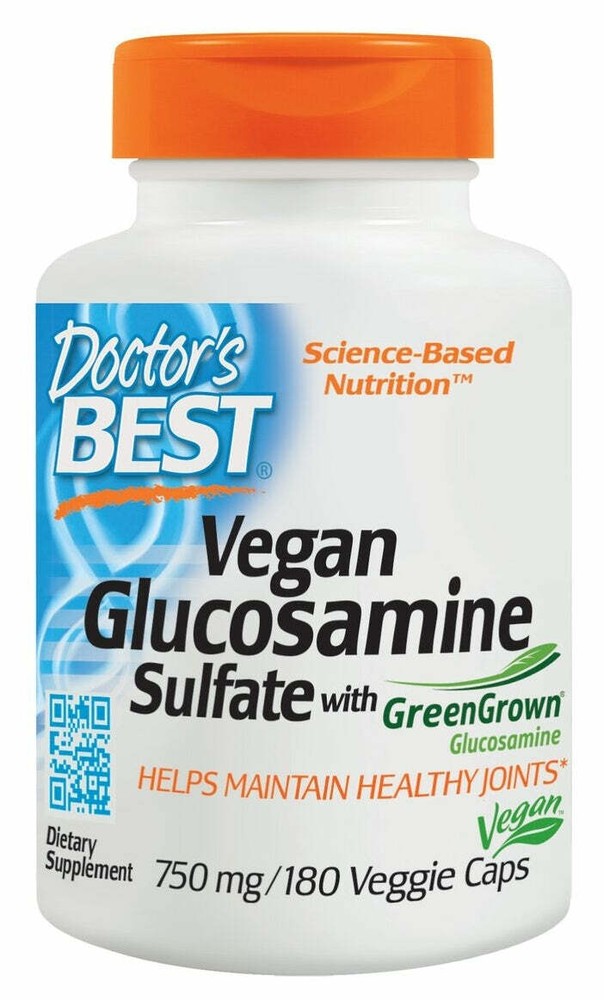 Vegan Glucosamine Sulfate 750 mg 180 Veggie Caps
When you order through these links, we may earn a commission at no additional cost to you.